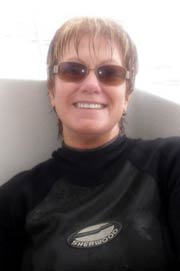 To leave a comment, go to Contact Us page and use the email address provided.
---
May 16, 2012
I'm really glad my grandma told me about the website! I can't go diving like Vivian because of my AVM, but it is almost like I am diving because of the pictures. I also have a box and a mouse pad with special pictures of sea creatures that are super!
Gabe G.
Editor's Note: AVM - http://en.wikipedia.org/wiki/Arteriovenous_malformation
---
May 15, 2012
A most spectacular view of the world beneath. I've always been fascinated by the ecosystems most of us don't normally see; underwater organisims, plant root structures, under our skin, human anatomy, bacteria etc. all recreating species in a continum of life cycles. Your images capture an upclose view of the most unusual shapes, forms and a wild spectrum of colors. I'm honestly blown away by these exceptional creatures, each and every one is eye candy for me. Not only have you mastered the art of diving and photography, you have revealed your passion with an artist's eye, solid composition and flair. This holds true for your website as well. Thanks for exposing more of us to the silent beauty of our natural world.

Kathryn Negaard
---
May 15 , 2012
Viv, WOW!!!! Not only are you a wonderful dive buddy, but a photographer of skill and sensitivity.
Who knew I would fall in love with those graceful, funny cephalopods or your beautiful
abstract corals? Diving with you is a pleasure and reliving the experience in your photos is a treasure.
Wonderful!!!!!!
Madge B.
---
May 9, 2012
Vivian's photography is a fairytale come true. She captures "unicorn's" and "mermaids" in their real life habitats more magical and mystical than an author could conjure. In addition to the sheer beauty of the creatures and ecosystems she harnesses for her photographic poetry, Vivian lavishes the scenes with a perspective only the humor of the sea could elicit. The details of each shot are studied and she frames each instance with a clear passion for the fragility of that moment. How lucky we are that Vivian generously shares these treasures with all of us. Her voice is a song inviting all to embrace the wondrous world under the sea.
Nina C.
---
May 7, 2012
Viv, I know you've been taking these photos for years and loving it, but it's wonderful that you take the time to keep up this website so that we can all share in the beauty. For me, not being a fan of having water over my head, it allows a glimpse into a world I would otherwise never see. Really spectacular images....thank you!

Mary Lee R.
---
May 7, 2012
Vivian's underwater photography is an amazing capture of life beneath the sea.The vivid color, texture and composition of her photos are incredible. She has an uncanny ability to seek out the most hidden and miniature creatures with her astute observation of slightest movement, as well as the bigger and better known creatures like sharks and turtles. She brings to the eyes of the viewer the intense beauty of the underwater habitat as she experiences it.
This slice-of-time snapshot of intense beauty is as close as it gets for the majority of us to experience this undersea world. Besides taking the photos, she learns about the subjects that she captures and shares that knowledge as well.

Thanks Vivian for sharing your passion.
Nancy Thorson
Director, Riverfront Arts Center
Stevens Point, WI
---
May 7, 2012
The Voice of the Sea website takes me to places I could not otherwise experience. I look forward to the new additions after each trip Viv makes. Her photographs are beautiful; works of art! The fact that many of the creatures are inches or less in size makes them truly jaw dropping. Thanks for sharing your gift.

Carol H.
---
May 4, 2012
"Vivian - It must hit you about one week after you return from a diving trip that you cannot wait to return. What a fabulous love affair. Your energy and enthusiasm is contagious, to say nothing of the fabulous photos. You do have a gift. Love your clever and amusing descriptions as I often have no idea what I am looking at or its incredibly diminutive size. I am the proud owner of a number of your pieces of work and delight in your adventures. My, what I am missing. You have my admiration and respect. Thanks for sharing your unique world …because I don't even like putting my face in water!"

Kathleen S.
---
May 3, 2012
Vivian, Your pictures on the website are great. I've seen the pictures you have at Mountain Bay Scuba in Appleton, WI. The pictures look even better in person. Someday I hope to take picture like you. Keep the pictures coming so I can view the places thru your eyes!
Royal B.
---
May 2, 2012
Your photos are just amazing. You are able to capture the little things that many of us overlook. I have shared your website with many of my friends and coworkers so that they could have an idea of what is down-under. I have also purchased one of your photos which now hangs in my home that I can enjoy everyday. Thank you so much for sharing your visions of the sea.

Patrick S.
---
May 2, 2012
Hi Viv, Thank you for those fantastic pictures. I missed diving last year (1st in 38 yrs). Through these pics I felt like I was there with you again. Sure enjoyed them. They are my treat during the day when I need a lift..keep it up. Your buddy, That 79 year old mermaid. (whoops, 80)
Betty Schaefer
---
April 28, 2012
Vivian,
Thanks for posting your photos and trip reports!
My wife Janna and I were there (Roatan) the same time as you. I remember you showing us your awesome eagle ray photo the day you took it. I was particularly pleased to see your photo of the wire coral shrimp. We tried, but just didn't get one that was in focus.
Larry Bereuter
---

April 28, 2012
I just took a little pleasant detour from my day to look at your website. The things you saw in Indonesia are the most beautiful, colorful, interesting creatures I have ever seen in my life. Just when I thought I had seen my favorite, another picture would turn up. What a talented photographer you are (why are you not earning millions on your shots, many so much better than the shots in dive magazines that I get)? (:
I especially liked the artfully taken 3 pics of the starfish from all of it to the incredible detailed shot; so many beautiful varieties of them also as well as shrimps. I also really liked the Clark Anemone fish peaking out the back of of eggs are they or a type of sea life? The mantis shrimp with the eggs, I could go on and on. There were other creatures you had, also quite beautiful that I didn't even know existed like the chromodoris varieties. What a difference in sea life from the Caribbean.
Thanks!
Susan Hamilton
---
April 20, 2012

Vivian, we've never met but its pretty likely that we've crossed paths at CoCo View in the past. I am Terry Evans, owner of Roatan Charter Inc, the travel wholesale and reservations company that has handled CoCo View since its inception. You probably met my parents, Bill and Evelyn Evans, the original owners of the resort.
I was at the resort this past Jan and Feb when you were there and intended to touch base and run an idea by you. Obviously that didn't happen, so here goes.
I've been an admirer of your photography for quite some time. My Scuba Travel catalog is now in production and is going to run between 12 and 24 pages depending on the final layout. We distribute about 5,000 each year of the brochures through direct mail and at our booth at all the major scuba shows around the country. I'd like the next issue (which we'll distribute for 2 years, about 10,000 copies) to feature one nice underwater image on each page.
If you would be willing to provide the underwater photos, I can feature you as the issue's photographer and run a biography and promotional that directs people to your web site and any products services that you wish to promote.
If you like the idea, give me a call or email and we can move more into the details.
All the Best,
Terry E.
---
April 20, 2012
These pictures are amazing Viv, you´re such a pro :)

Katariina Saarinen

---
February 6 , 2012
Nice.

Erik Brun
---
February 5 , 2012
Hail Mary my bum! You are talented!
Rebecca Hauser
---
January 31 , 2012
wow, amazing.

Kristie Cecil
---
January 31 , 2012
Do you have a prescription strength mask to find that?
Deb Wolf
---
August 29, 2011
Beautiful colors, clarity and composition. Still using just your camera flash?
Terri Thrasher Kring
---
May 5, 2010
Awesome show! Thanks for sharing your lovely photographs!
Lara Pagel
---
March 13, 2010
awesome album! Looks like fun.
Mike Young
---
January 16, 2010
really enjoy looking at your pictures viv.. keep up the spirit...
Indra Swari W
---
February 21 , 2010
Fantastic as always Viv.
Daniel Kumburis
---
November 3, 2009
Hey . . . those are some beautiful photographs. When does your show open? I know you will do well. Luck!
Terry Meyer
---
March 14, 2009
You are soooo good Viv!!!! Wish I could have been spotting for you
Beverly Belik
---
August 24, 2009
Looks like a Jacques Cousteau album! Very different critters! Did not know you were a diver--no end to your talents, Viv.
Bernie Peterson
---
November 5, 2009
What a gift Vivian. Don't ever doubt that you are an amazing woman with amazing abilities.
---
Amazing as always... I hope someday to take pictures half as good as yours!!!

Rebecca Hauser
---

Viv - Are you coming down to CCV this August? I need you to take pictures of me for "Today's Senior Adventurer" travel magazine.

C Chris Niederhauser
---

Viv, finally had a chance to look through your pictures on Voice of the Sea. Wow, what a high bar you have set for the rest of us. Fantastic shots! Do you mind if I add the link on my FB page?

Mark Maddox
---